Real Estate Technology Companies
When it comes to real estate technology, that's my bread and butter. I've travelled across North America meeting awesome people in the real estate technology space. My father is also a Realtor, so he's had some great interactions and success with real estate technology companies as well. Here, I'll be outlining some of the companies you need to be looking out for as a Realtor or Broker!
Real estate agents and industry professionals are always looking for the most innovative solutions to their everyday challenges. Some of the following companies are new start ups and will be coming soon, others have been around for quite some time. Either way, if you're looking for a boost in your business as a Realtor, you need to check these out!
From booking showings online to helping your clients manage their rental properties, here's the definitive list of real estate technology companies you should be looking out for in 2017!
Great Real Estate Technology Companies Specifically For Realtors

Compass
If you're a Realtor reading this, you will be extremely happy. Compass is not just another online home search platform. Firstly, they have amazing details about neighborhoods and homes for buyers. Secondly and most uniquely, they are able to match buyers with top real estate agent talent!
Real estate agents who are signed on with Compass are known as leaders in their markets with high levels of customer service. This gives the buyers the ease of searching for a home online with the peace of mind that they can get an experienced professional to help them throughout the process.
Right now, Compass is in certain cities across North America, check them out to see if they're in your area!

Schedulock
Ever wonder if there was a better way to schedule your showings? Did you ever wish that you could just tap a few buttons on your phone and forget about calling into your office when your clients want to see a home? Without a doubt, the answer to that is yes! That's why the guys at Schedulock have built a real estate showing management solution that facilitates the entire real estate showing process!
They have been expanding quickly across brokerages. Right now, they have an amazing (and free) solution for all Realtors in the Toronto Real Estate Board. Realtors can quickly and easily schedule their real estate showings for any listing. Come 2017 they will be expanding into new locations across North America, so keep an eye out for Schedulock, They'll be coming soon to an area near you!
NOTABLE POST: How I Helped My Dad, A Realtor, Reach Thousands On Social Media!
MoveSnap
This one is really great. I know a lot of Realtors that use it and they couldn't be happier. Moreover, their clients couldn't be happier!
MoveSnap has an online service that helps your clients seamlessly complete all the logistics for their move and saves them lots of time. By registering as a Realtor with MoveSnap, you can give all your clients access to this amazing tool when they move!
Basically, when your client moves, they can switch over all of their billing information (from utilities to service providers) by simply using the MoveSnap web tool! Amidst all the stress of moving, your clients will be happy about all the time you saved them by providing them with this tool!

AgentAce by OpenHouse
The people at OpenHouse have created some truly exceptional real estate technology. One of those technologies is AgentAce where they recommend the top real estate agent in an area, based on their experience with homes just like the seller's home.
But that's not it… they go even further by providing home sellers with an agent specialist who refines the agent recommendations with a human touch! In essence, home sellers or buyers are matched up with agents who have sold or bought similar homes for their clients.
Learn more about how AgentAce works here!
Digsy
Have you bought or sold industrial, office or retail space for your clients? Looking to start or buy/sell more? Look no further. Digsy has an awesome solution for Relators that are looking to get pre-qualified tenants and buyers. This ensure you will only be working on deals with a high probability of closing.
Currently, they have over 10 million square feet of space that tenants & buyers have requested through Digsy. Not to mention, they have $350 million in combined value of commission potential on their platform! Check them out if you're looking to grow your commercial real estate business!
HomeLight
Similar to another great company on this list, HomeLight helps buyers and sellers find the perfect real estate agent. Moreover, they do a lot for the real estate agents who are registered with them! They qualify each referral they send you, helping you save tons of time.
Currently they are based in major cities across the US. If you're looking to build your business through online referrals, HomeLight is definitely worth checking out. You can sign up as a real estate agent here!
NOTABLE POST: How I Helped My Dad, A Realtor, Reach Thousands On Social Media!

Mondinion
Looking to branch out into international real estate in 2017? Mondinion's platform can get you started on the right foot. With over 500,000 listings and massive traffic from investors and buyers, they are one of the best international real estate listing destinations on the internet!
Did we mention, you can put your listings on their portal for free? Well, you can and… you can also register as a real estate agent! As a real estate agent, you can reach out to buyers that have signed up on Mondinion's platform!

SPOTCRE – Spot Commercial Real Estate
Another way to branch out in 2017 is through commercial real estate! SPOTCRE is a platform that will allow you to post and search commercial listings. Their mission is to support the commercial brokerage community, making it easy for realtors and investors to access commercial real estate information!
Venturing into commercial real estate? Already selling commercial real estate? Either way, spotcre.com is something you need to look into!
Awesome Real Estate Related Companies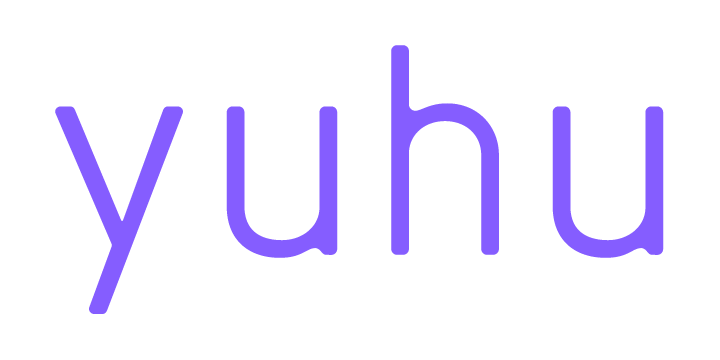 Yuhu
There's nothing like making your clients happy. Especially, when these clients are buying homes or apartments on a recurring basis. Yes, I'm talking about your landlord clients!
A lot of landlords like to deal with one great Realtor. You are probably that Realtor for a few landlords. If you are, there's a great tool that you can share with your landlord clients that would make their lives so much easier! It's called Yuhu! Sounds like "woohoo", which is the sound they'll make after they've saved so much time managing their rental properties, which is what Yuhu helps them do.
Not only do landlords who use Yuhu save time, but they also increase their tenant relations!
NOTABLE POST: How I Helped My Dad, A Realtor, Reach Thousands On Social Media!

Second Closet
Ever have clients move into a new condo downtown? Maybe they are downsizing or maybe it's some millennials finally moving out of their parent's basement! Either way, they probably have a bunch of stuff laying around that doesn't fit in their new place! So, what should they do with it?
Well, they can pay some insanely high fees to store them in a typical storage warehouse. Then, they'll have to drive there and back every time they want to use their stuff…
… or, they can get someone to pick their stuff up, store it and then drop it back off when they need it again! How?! They can simply go to secondcloset.ca. Your clients can get anything stored, from their own boxes, to boxes provided by Second Closet, to bulky items like skis or bikes! All for $6/month! Right now they're only in Toronto but will be expanding soon!
So, if you're in Toronto, next time your clients move into a condo or downsize, save them some time and money, refer them to SecondCloset!
Other Real Estate Technology To Look Out For


Drones for Real Estate Marketing
This is not a sole company, but it is definitely a technology to look out for! The use of drone footage has spanned across the internet. From Youtube videos to virtual tours, drone footage is everywhere. However, there are many questions you may still have about the regulations behind using drones for real estate marketing. The National Association of Realtors has put together a great field guide with more information regarding drones and real estate!
NOTABLE POST: How I Helped My Dad, A Realtor, Reach Thousands On Social Media!

Smart Homes
This may be post home purchase, but it's something everyone is talking about – home automation! When you get clients into a new home, they are usually looking to purchase new TVs and other technologies. In this day and age, that new technology will likely be smart home technology. Want to stand out as a tech savvy Realtor? Be sure to recommend your clients start their new home furnishing right by contacting awesome smart home service providers like Vivint.
Coming Soon

Odyssey3d
They're going to be fully launching soon and will be turning real estate on its head with their new 3D Virtual Tour technology! The people there have been working hard to develop some awesome real estate technology in the VR space. Make sure to like them on Facebook so that you get a notification the second they launch! Here's their Facebook Page!
Learn how this real estate agent tripled his commissions just with social media and how you too can become a social media superstar.
That big blue button has tempted you before right? You want to Facebook Boost your Real Estate listing. Find out why you shouldn't!
A question we get often from Realtors is "how much should I spend on social media?" Find out exactly how much to spend and how to spend it without getting ripped off!