PROPERTYSPARK ARTICLE
Beyond the Strip

Eileen Guilbeault brings clients behind the neon lights to showcase the real Las Vegas.
For more than 40 years, Eileen Guilbeault has lived in and loved Las Vegas. While visitors are attracted to the glamor of the city's nightlife, it's the small-town atmosphere that Guilbeault finds most charming.
So, when she noticed the skills she gained from raising five children translated to real estate, Guilbeault joined the industry and built The Real Las Vegas, a brand that strives to show clients the immense opportunities that lie beyond the Strip.
"When I moved here as a child, there were around 200,000 people," she says. "Now there are close to 2.5 million. I know the stigma that goes with living in Las Vegas, but it couldn't be further from the truth. The city is like any other place you could live in. It just has a glitzy outer crust."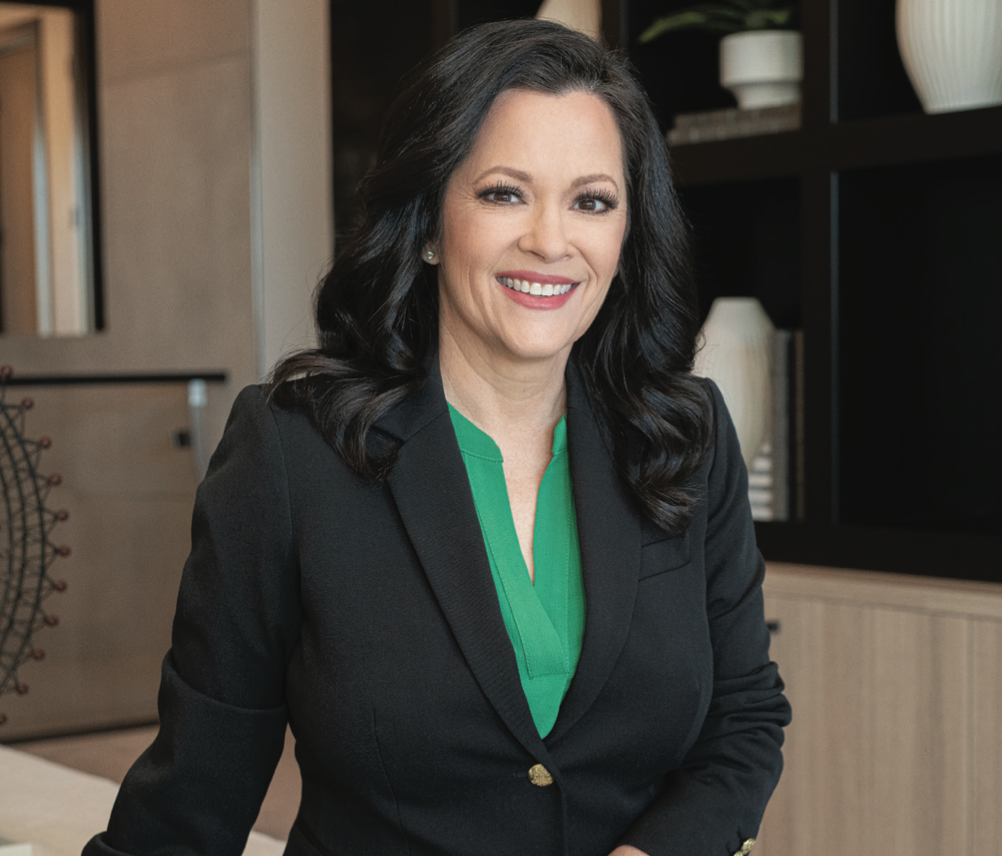 Unveiling Vegas
From snowboarding on snowcapped mountains to drinking freshly brewed coffee in local shops, Las Vegas offers the excitement of a vacation destination with the comfort of a suburban commu- nity. A balance between luxe and lax, Guilbeault notes, is distinctly Vegas.
"I work with empty nesters who are downsizing and selling their family home, as well as families who are look- ing to grow into something bigger," she explains. "Las Vegas is so special. You're constantly surrounded by people at the top of their profession, but when they're done with work, they come home to our community."
An advocate for all-things local, Guilbeault's relationship-based approach to real estate is an asset for both businesses and clients who seek a glimpse at everyday life in Nevada's playground. Her heart for service sees
her helping clients establish long-term goals before signing on the dotted line.
"I am a resource, but at the end of the day, I'm also my clients' best advocate," she says. "I'm about creating relationships. The business will come, but the relationship has to remain first and foremost."
Success Has Followed
In applying her service-driven passion, Guilbeault has risen to the top of her industry. She has been in the top 10% of producers for her brokerage, Urban Nest Realty, for the past few years, as well as earned the firm's Level Up Award for increasing production year over year. She has been accepted into the Nevada REALTORS® Leadership Academy and has volunteered for Make-A-Wish® Foundation and Nevada Donor Network.
As the membership director for Southern Nevada's National Association of Women Business Owners, Guilbeault credits the support of fellow women entrepreneurs and leaders for encouraging her to keep going. "The more women build one another up, the further we go," she says. "I've helped women buy their first homes and get a fresh start. Elevating others and seeing them succeed is one of my greatest joys."
Her zeal for service was the catalyst for The Real Las Vegas and remains the fuel for her unstoppable work.
"I love helping people achieve their goals," she says. "Every step they take is making a dream come to life."
Learn how to Become a Top Agent with the Guaranteed 5 Min/Week System
 No social media experience needed
 Free webinar seat (limited quantities)
 Learn the guaranteed 5 min/week system
 Become a social media superstar
 Constantly get new leads
 Beat the competition
 Get a special webinar deal
Learn how this real estate agent tripled his commissions just with social media and how you too can become a social media superstar.
That big blue button has tempted you before right? You want to Facebook Boost your Real Estate listing. Find out why you shouldn't!
A question we get often from Realtors is "how much should I spend on social media?" Find out exactly how much to spend and how to spend it without getting ripped off!