PROPERTYSPARK ARTICLE
Ella Guliyeva and Vera Al-Bargash: Innovating Pre-Construction Real Estate in Toronto
The Passionate Visionaries Behind EV Realty Group
Ella Guliyeva and Vera Al-Bargash, the visionary team behind EV Realty Group, are transforming the pre-construction real estate landscape in Toronto and beyond. As energetic and passionate professionals, they are devoted to guiding clients in discovering their ideal homes or highly sought-after investment properties, while embodying the luxurious lifestyle their properties represent.
Specializing in pre-construction, Ella and Vera boast an unrivaled expertise that distinguishes them within the industry. They acknowledge that purchasing a property is often the most significant financial decision in a person's life and aim to make it an exceptional experience by identifying the finest pre-construction properties tailored to their clients' budgets.
Their dedication to finding the best investment opportunities for their clients extends to the vibrant and trendy areas they service, from Liberty Village in Toronto and Lakeshore in Mississauga to St. Catherine's and Waterloo. Ella and Vera are truly immersed in the lifestyle they promote, ensuring their clients receive authentic guidance and expert advice.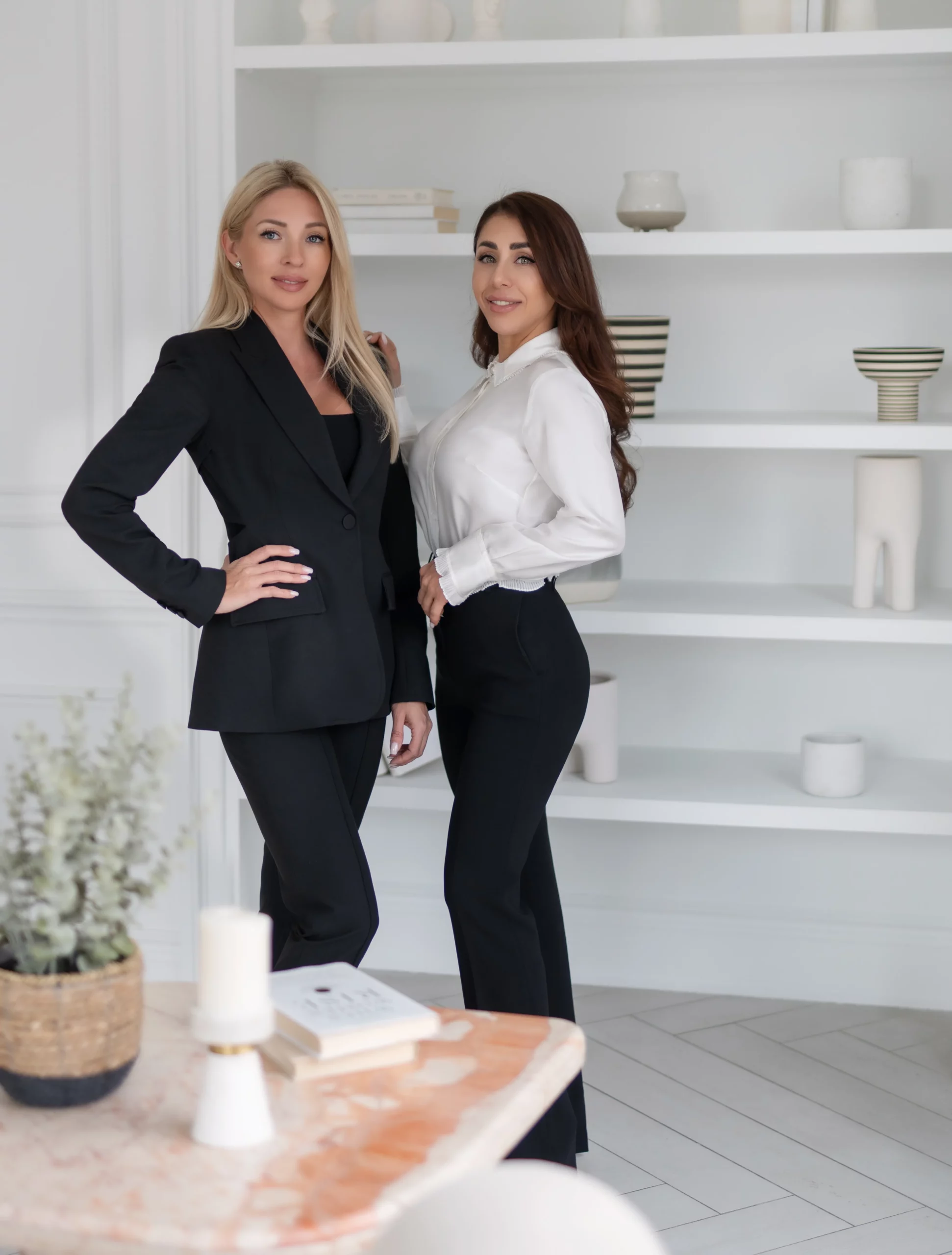 Ella and Vera's commitment to excellence, integrity, and personalized service has earned them a reputation as trusted and reliable real estate connoisseurs. They take pride in assisting clients in achieving their objectives and navigating the intricacies of property buying and selling. Determined to provide unparalleled service and guidance, they ensure a seamless and stress-free experience from identifying the perfect home to negotiating the most favorable deal.
As advocates of women's empowerment, Ella and Vera celebrate the accomplishments of strong, intelligent, and talented women. Their perseverance and success in the real estate industry are a testament to their abilities and fervor for their work.
To connect with Ella and Vera and discover how they can support your real estate endeavors, contact:
📲 Ella Guliyeva: (647) 522-9922
📲 Vera Al-Bargash: (647) 522-2255
RWG Group Inc., Brokerage
https://www.facebook.com/EVealtygroupEV
https://www.instagram.com/ev_realty_group
Experience the exceptional service and proficiency of EV Realty Group, as featured in Vogue, and embark on your journey to find the perfect pre-construction property in Toronto's most stylish neighborhoods.
Learn how to Become a Top Agent with the Guaranteed 5 Min/Week System
 No social media experience needed
 Free webinar seat (limited quantities)
 Learn the guaranteed 5 min/week system
 Become a social media superstar
 Constantly get new leads
 Beat the competition
 Get a special webinar deal
Learn how this real estate agent tripled his commissions just with social media and how you too can become a social media superstar.
That big blue button has tempted you before right? You want to Facebook Boost your Real Estate listing. Find out why you shouldn't!
A question we get often from Realtors is "how much should I spend on social media?" Find out exactly how much to spend and how to spend it without getting ripped off!