A question that we hear all of the time from Realtors is "what's the best type of real estate Facebook post?"
There are many real estate Facebook post types to choose from. You can use carousel, album, single picture and video posts on Facebook. With so many types of posts, it's a challenge to figure out which one is best.
After running thousands of advertisements on Facebook for Realtors across North America, we figured it out.
It turns out that not all types of real estate Facebook posts were created equal.
In fact, different types of posts work for different types of real estate content. We'll explain the benefits of each type of post below.
Album Posts
Album posts generate the most engagement on Facebook.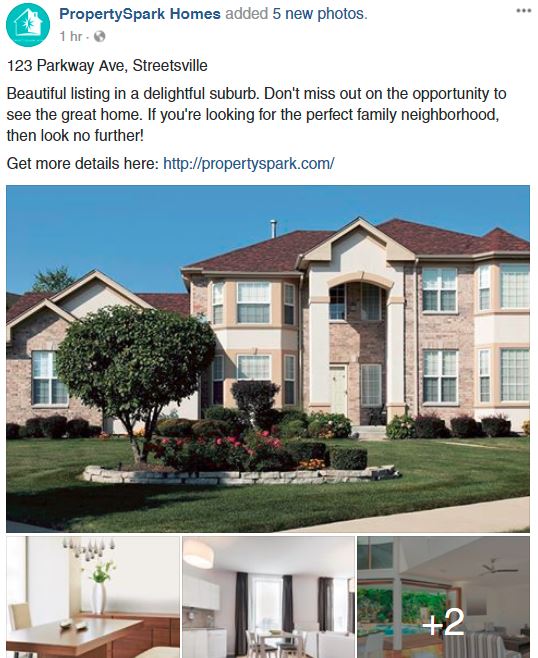 When we talk about engagement on Facebook we are referring to likes, reactions, shares and comments. Albums are the best for getting people to engage with your posts. The reason is that albums are highly visual and people love visual content on Facebook. People enjoy looking through beautiful pictures of homes, that's why they are more prone to liking an album real estate Facebook post.
Single Picture Posts
Single picture posts drive a lot of clicks to your listing.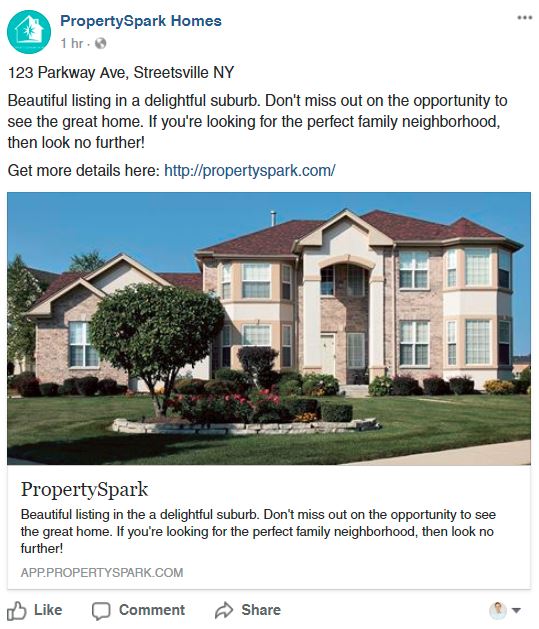 These single picture posts make people curious to see more details and pictures of the home. If it's a relatively nice home, people will click to go to the property web page where they are expecting to see more information. However, keep in mind that for a single picture post to get clicks, you have to first post the link to the web page you want to drive clicks to.
Carousel Posts
Carousel posts are great for getting people to click and engage with your listing.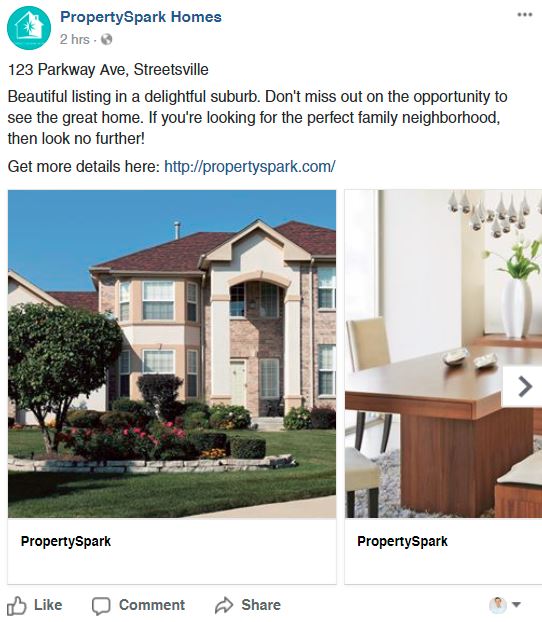 If you want to drive traffic to your listing web page and you also want people to "like" your listing on Facebook, then carousel posts are the way to go. Carousel posts strike a balance between clicks and engagement for two reasons. Firstly, they are visual which makes people more prone to liking them. Secondly, if people click on the pictures in the carousel, they are taken to the linked web page.
Video Posts
Video is the best tool to get exposure.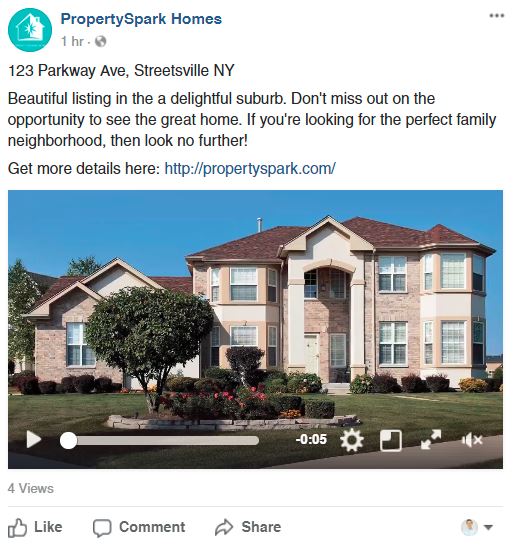 In general, video posts are great if you want thousands or even tens of thousands of people to see your brand. Sometimes video posts don't get as many clicks because it's harder to find the link in the post, but it will get a lot of views. You should use video to reach out to the masses!
---
We hope you learned a lot about the each type of real estate Facebook post!
If you want to try carousel, album and single property posts out right now, you can start by creating an account on PropertySpark – you simply upload your property details, run a campaign and the PropertySpark system makes the posts for you!
If you want to advertise a recent video that you posted, you can also do that by creating your account at PropertySpark then head to create a campaign and select the video post on your Facebook page that you want to advertise.
Learn how this real estate agent tripled his commissions just with social media and how you too can become a social media superstar.
That big blue button has tempted you before right? You want to Facebook Boost your Real Estate listing. Find out why you shouldn't!
A question we get often from Realtors is "how much should I spend on social media?" Find out exactly how much to spend and how to spend it without getting ripped off!